The Chapel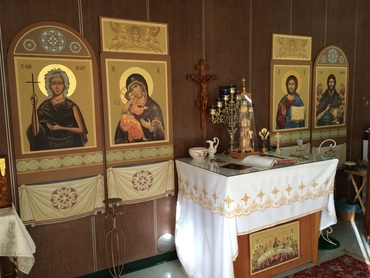 Rev. Fr. Dean J. Dimon, Spiritual Advisor
Chapel Services

Divine Liturgy of the Eastern Orthodox Church is celebrated monthly in the Chapel.
Please view our Calendar for a schedule of services
.
We always welcome your prayer requests.

---
Troparion Hymn of St. Mary of Egypt

The image of God was truly preserved in you, O Mother Mary, for you took up the cross and followed Christ.

By so doing, you taught us to disregard the flesh, for it passes away; but to care instead for the soul, since it is immortal.

Therefore your spirit, O Holy Mother Mary, rejoices with the angels.

Most Holy St. Mary of Egypt, pray to God for us. Amen.